Tool Loan #: 0001 Approved: Feb 03, 2011 Ended: May 26, 2011
Name of Owner: J. Simmons
Name of Item: Dewalt Mitre Saw
Duration of loan: As long as J. Simmons is a member of Dayton Diode
Item Serial #: 36820
Estimated Replacement Cost: $200-$300
Item Description/Accessories:
This is a 12 in. compound mitre saw for use in carpentry project. Model Number #DW705.
Dayton Diode Expenses:
Blades for the saw
One-half of repair or replacement costs

User Expenses:

Owner Expenses:
One-half of repair or replacement costs

Photos of Item: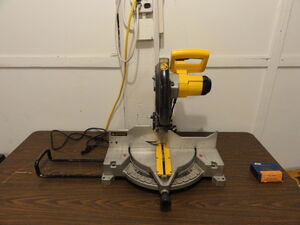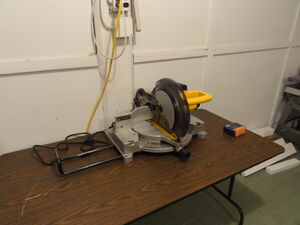 Links to documentation/tutorials:
I, J. Simmons, am loaning the Dewalt Mitre Saw listed above per the above terms to Dayton Diode in order to help kickstart the most awesome hackerspace in Dayton.

Member Signature: /* SIGNED J. Simmons */ Date: 03.01.2011

Officer Signature: _______________________________________ Date: ____________
Licensed under Attribution-Noncommercial-Share Alike 3.0 Unported.
Form consensed on by Dayton Diode membership on Feb 3, 2011.